| | |
| --- | --- |
| | Navigation directory |








Address:Industrial Park B the Xishan District YANGJIAN town District, Wuxi City, Jiangsu Province, Fuyang Road 22
Tel:0510-88720600
Fax:0510-85602472
Phone:13306174000、
    18626300666、
    13812188800、 
    13812188880
Contact:Mr lu
Web:www.guanxing.cn
   www.giemco.com
E-mail:wxguanxing@163.com
Home

Products

Rubber-modified-asphalt-production-equipment
Hunan Baoli Asphalt Co., Ltd. rubber powder modified asphalt production plant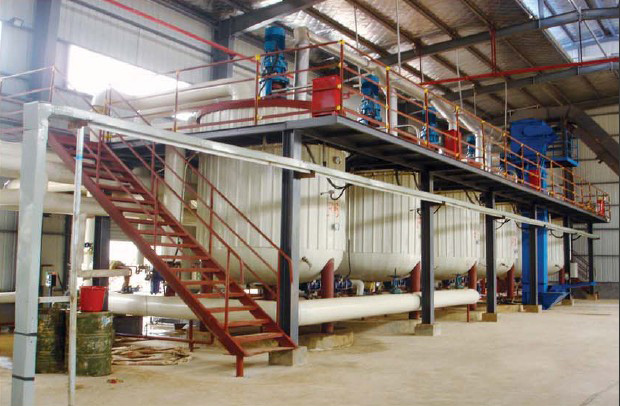 Is the initial stage of waste tire rubber modified asphalt, rubber modified asphalt equipment is mainly dependent on imports in recent years, many of the domestic industry also manufacture a similar device but the results have not been good. The company produces series of XJF rubber modified asphalt production equipment, modular design, manufacture, both individually and production, with RH series emulsified SBS modified asphalt production equipment (module) docking use to extend its functionality. Not only the production of rubber modified asphalt, also can produce SBS modified asphalt and emulsified SBS modified asphalt. My company a number of experts on different crumb rubber material repeated the experiment, to see a large number of foreign experience in the practical application of advanced equipment to optimize the joint design and development of the production process.

The working principle of advantages:
A lot of rubber powder can add one quickly added to the asphalt (about 5 min). A mixing amount of the crumb rubber can reach more than 25%, to solve the problem of feeding difficulties. (Regulatory requirements of rubber powder dosage again 15% or even 20% or more, the price is lower than the price of asphalt and crumb rubber. The relative dosage can reduce the cost).
The equipment dosing tank reactor with a special heating mode. You can guarantee disposable large room temperature crumb was added to the hot bitumen, the temperature does not occur a large decrease. Therefore do not have to worry about the the asphalt temperature dips, the viscosity of oversized equipment and quality fluctuations.
3. Ingredients cans reactor to the special design of the stirring device, and enables a large number of small density rubber powder which mixed rapidly and uniformly to a high temperature asphalt. Avoid rubber powder feeding fast crumb floating in the asphalt surface.
Device has crumb rubber modified bitumen colloid mill for host its gap not only adjustable blade high hardness, backflow slot width. Processing crumb rubber particle size can be roughly 20-30 mesh coarse crumb rubber prices relatively small price is much lower.
In order to meet the needs of our customers, based on our experience and technology accumulated over the years, we can tailor-made for the user equipment, provide different configurations according to the specific needs of the user. Including continuous, intermittent, fixed and mobile rubber modified asphalt production equipment.