| | |
| --- | --- |
| | Navigation directory |








Address:Industrial Park B the Xishan District YANGJIAN town District, Wuxi City, Jiangsu Province, Fuyang Road 22
Tel:0510-88720600
Fax:0510-85602472
Phone:13306174000、
    18626300666、
    13812188800、 
    13812188880
Contact:Mr lu
Web:www.guanxing.cn
   www.giemco.com
E-mail:wxguanxing@163.com
Home

Products

Modified-asphalt-production-equipment
Shanxi Han Chinese Lin Huatai Asphalt Co., Ltd.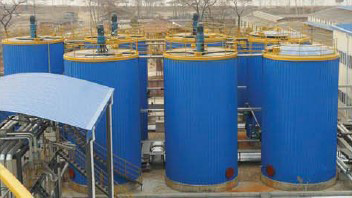 With the development of China's economy, China's road construction is becoming more rapid, Chinese road construction is in a period of great development, market demand for modified asphalt is a larger space, the Company modified asphalt production equipment to meet the modern modified asphaltthe base asphalt production process requirements carefully designed and manufactured to apply to a certain temperature, SBS and additives are mixed together, after swelling, grinding, and development process to produce high quality polymer modified asphalt, matched to online stable tertiarysome stabilization technology, completely solve the problem of the isolation of modified asphalt, highway, bridge decks, airport, city main road construction equipment.

In order to meet the needs of our customers, based on our experience and technology accumulated over the years, we can tailor-made for the user equipment, provide different configurations according to the specific needs of the user. Including continuous, batch, fixed-and mobile-modified asphalt production equipment.